| | |
| --- | --- |
| Posted by enquiriesimasa on September 19, 2016 at 11:55 AM | |
Yesterday's National Grappling Competition went smoothly with excellent reveiws already being received.
Thanks to all the competition Officials on the day, making this our 5th successful National Grappling Ne-Waza Competition - Some excellent fights during the day from both the Junior and Senior competitors.
All Entrants received a Medal; Gold, Silver, Bronze or Entry Medal
All received Sportsmanship Certificates - Well done to all - Big Thank you to all the IMASA Officials
16 Categories on the day, Category 13 for the Adults was a growler with 8 entrants fighting for the Gold.
                   We also held on the day a Senior Dan Grade Award Ceremony for the following;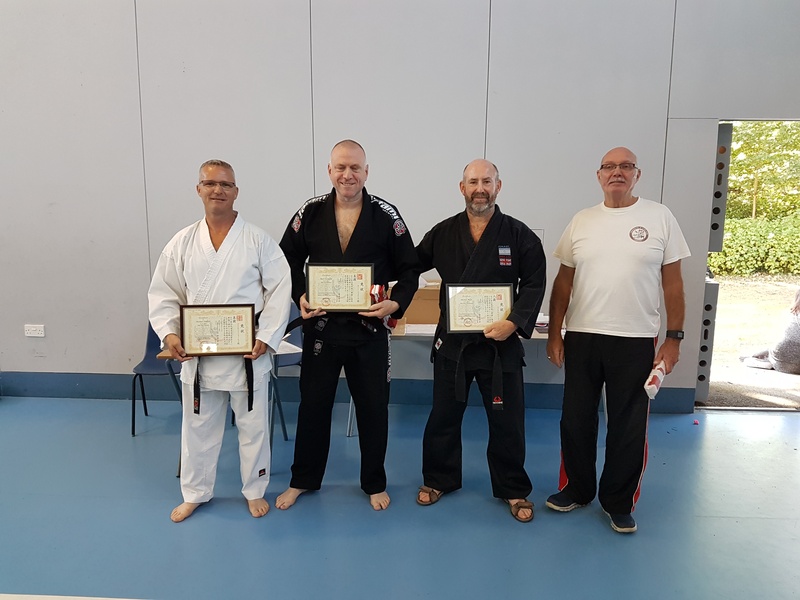 Michael Petfield  -  Kurt Sixsmith   -   Mike Ward   -   Frank Rawley
                               5th Dan                  5th Dan               8th Dan              6th Dan